Remember when we used to make crafts as small children? (If you don't, find a kindergarten class that takes volunteers.)
There's something magical about the reckless abandon children have when it comes to making art. No expectations. No goals. No one to impress.
That's what lets them put colors on the page that don't go together or create a self-portrait that makes perfect sense in some alternative world.
It's too bad that as adults we become our own worst critics. The voice inside our head shares expectations and goals so that we can impress someone.
All children are artists. The problem is how to remain an artist once he grows up. (said by this famous Spanish painter)
What do you say we get you back into creative mode with a list of easy crafts for adults?
Before you jump into your resin crafts, there are a few things you need to do go get ready:
1. Make sure you've got space. A large banquet table or even plywood on a couple of sawhorses can serve as your work area.
2. Cover your table with a disposable tarp. A thin plastic painter's tarp or a dollar store shower curtain. If you don't want to buy one of those, here are other surfaces resin won't stick to.
3. Have the right safety equipment, including protective gloves. You'll also need good ventilation in the room you're working in.
💡 Pro tip: Invite some of your friends over to get creative with you.
Now that you've got your space and texted your BFF's, here are some easy crafts for adults.
(even if you're completely new to epoxy resin)
Resin painting ornaments
This works great for any occasion, but Christmastime is especially fun. All you need is a rigid shape to serve as your resin base. Clay ornaments work great, but so will wood shapes. Mix a few resin colors, then use the colors to decorate ornaments. Glitter and metal leaf are also great to give your decorations an extra sparkle. You can see how to do it with these resin Christmas ornaments.
Resin painted cheeseboard
Who wouldn't want one of these to lay out their charcuterie tray with? Start with wooden trays of varying shapes, tape, and a plastic tarp. Then mix and color the resin and get creative! This article explains how to DIY a resin cheeseboard.
Photo pendant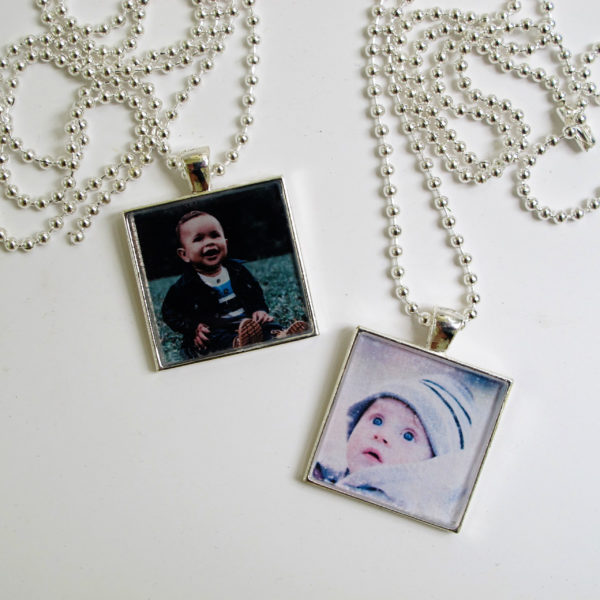 I think this has got to be one of my favorite easy crafts for adults. Craft a resin pendant with a photo of a loved one. (And the fur babies count here too.) Print a photo, then size it to fit a bezel pendant. Seal, add resin and you will be all set! Here's how to make a Photo Resin Pendant.
Geode resin coasters
Just because you're an adult making easy crafts doesn't mean they can't be practical. Making custom coasters is an easy way to give a small space a big pop of color and sparkle. All you need is the resin and molds to get this done. Here's an idea for resin coasters that can also hang onto your favorite beverage.
Resin pendants
This is how I got started with resin. I used it to make earrings and pendants. And 15 years later, it's still one of my favorite ways to spend an afternoon. The good news is that you don't need years of experience to make beautiful resin pendants. Here's 15 resin pendant ideas that a beginner can make.
Which of these easy crafts for adults do you want to try first?
Want more ideas on jewelry and crafts for ladies' groups? Then you will want to get a copy of Resin Jewelry Making.  Get the step-by-step instructions to make several projects in a weekend.
Unpublished Blog Posts of Resin Obsession, LLC © 2022 Resin Obsession, LLC