Choosing a resin is confusing. Otherwise, you wouldn't be here.
Let me start by saying it isn't your fault. There are lots of companies besides Resin Obsession trying to sell you resin supplies.
And most of it's crap.
(More on that in a moment.)
Lots of you have asked me what clear epoxy to use for your projects. Part of the fun of learning this medium is experimenting. It's fun to learn what works for your specific situation. Besides, I believe experience is the best teacher. (Did that comment reveal that I'm a mom to three teenage boys?)
But, I also get that you don't want to waste your time and energy. Goodness knows that when I get a moment to myself, I do everything I can to make the most of it. That's why I'm walking you through the specific epoxy formulas I use WHEN and WHY.
But before I get in the weeds on this, you need to understand a few basics. If you're new to resin, read this article on choosing the best epoxy resin for your project, then come back here.  (I'll be waiting.)
⭐️ BONUS: If some of the vocabulary is making your eyes glaze over, learn what these resin crafting terms mean.  Don't worry, there won't be a test.
Epoxy for molds
When I'm working in molds, it comes down to 3 ounces.
Do I need more or less than 3 ounces of mixed epoxy?
3 ounces or less:
Resin Obsession super clear resin This jewelry resin is perfect for molds and casts very sheer. Plus, it cures hard and won't bend like some other brands.

Project example:  Petri earrings
3 ounces or more:
Resin Obsession deep pour resin.  I can mix as much as 3 gallons at once. Because it cures over 2 to 3 days, I don't have to worry about cracking. Along with working great for big mold projects, it also makes river tables.

Project example:  Wood and resin coasters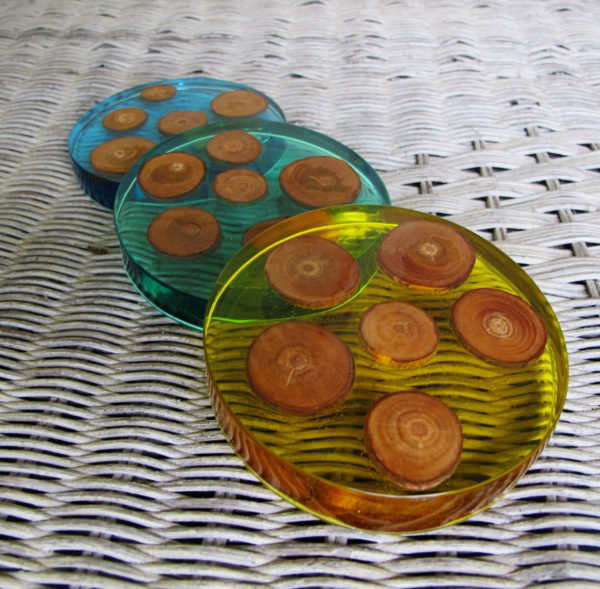 What else should you know about these resins?
They are designed for molds. That means they won't cure like something that looks like you poured it from a soda can.
Epoxy for coatings
Also known as doming resins
When it comes to giving a surface coating, I decide if I'm keeping the epoxy clear or coloring it.
Clear projects
Resin Obsession crystal doming resin.  It cures hard and gives a raised dome finish. This epoxy is my choice for jewelry blanks, tumblers, tile, and artwork where it needs to finish extra glossy and clear.

Project idea: 
Photo resin pendant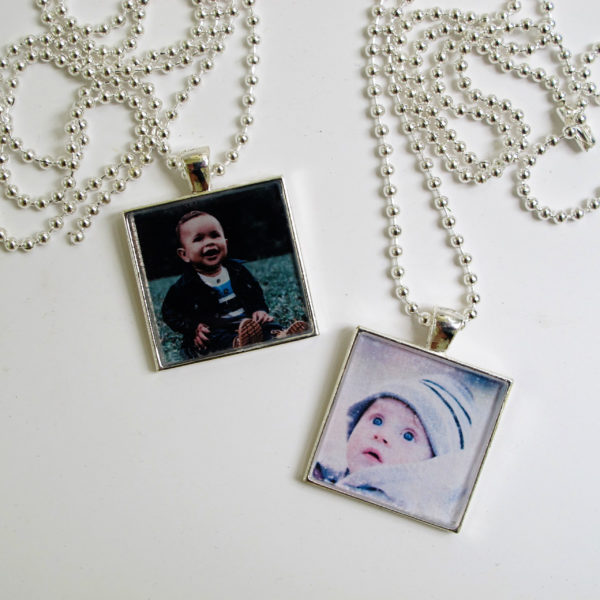 Project idea: Give a tumbler a glossy finish
Colored projects:
Resin Obsession artwork resin.  It's a cheap epoxy to color and cover a surface.

Project idea:  How to make epoxy art
If I'm coating a surface that needs to be food contact safe surface, I use the Alumilite Amazing clear cast PLUS You can use this food safe epoxy for cheese boards and other projects after a seven-day cure.

Want to learn more about what epoxy to use?
Check out our resin buying guide.  It details all the resins sold we sell so you can compare formulas to see which is the best fit for you.
Now, why are most resins out there crap?
First, a big majority of them have not passed government safety inspection. And they're selling them to you anyways.
Some of these companies are selling you their leftover commercial-grade epoxies. That means they aren't formulated for artists and crafters.
*They may get soft and bendy with use.
*They might not have UV agents to protect against yellowing.
*They may not have the appropriate tech support to help a creative like you.
Read the product descriptions on other resins. (Especially on that site where the guy who owns it needs to dismantle a bridge to play with his latest ego boost.) They will tell you they can do everything but mix themselves. Like you can use them to make ANYTHING. I've been making resin crafts for 15 years. There is no one epoxy that can do everything.
⭐️ BONUS: Learn the questions you should be asking before you buy resin.
Want to learn more about creating with epoxy?
Then you will love reading my beginner epoxy book.  I've written it for novices to go from confused to confident with epoxy in only an afternoon.  Stop making mistakes and instead making something that will have people saying, 'I can't believe you made that!'  Buy now and get a download link to your email in minutes.

Unpublished Blog Posts of Resin Obsession, LLC © 2022 Resin Obsession, LLC