I've heard mixed experiences with using yellowing epoxy. I have heard it won't cure or will only get deeper yellow when cured. But, I also read the opposite — that it gets less yellow when cured. So, having some 1:1 epoxy resin with yellowed hardener on hand, I thought I would test it out.
This is my epoxy resin with the very yellow hardener getting mixed:
I used Resin Obsession Opaque Colors – one purple and one white. I left one without epoxy colors to see if the yellow changes when it cures.
I used my favorite ghost mold for this project. I wanted the resin to cure thick so I could appreciate the color.
Here they are cured. Both the ghost castings with colors are perfect. No trace of a yellow tone at all, and they dried perfectly. As expected, the clear epoxy resin casting stayed yellow. It didn't appear to get darker or lighter than before casting.
This was a fun experiment, and it's good to know that I can still use yellowing epoxy.
What can you do to prevent yellowing epoxy?  Here's how you should be storing your epoxy resin.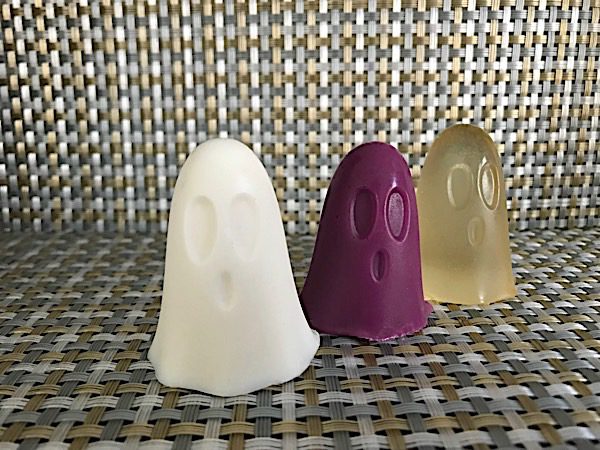 Worried about making a giant, expensive mistake with resin?
Wondering why sometimes your resin crafts come out beautifully and other times, not so much?
It's very frustrating!  I know because I felt the same way when I started as a resin artist sixteen years ago.  It's why I wrote the beginner resin book, Resin Fundamentals.  Instead of making mistakes, you can learn from mine.  You can read the PDF book in a couple of hours and feel ready to take on your first or next resin project.  Buy now and get an email download link in minutes.
Originally written by by Penny Reid
Unpublished Blog Posts of Resin Obsession, LLC © 2023 Resin Obsession, LLC