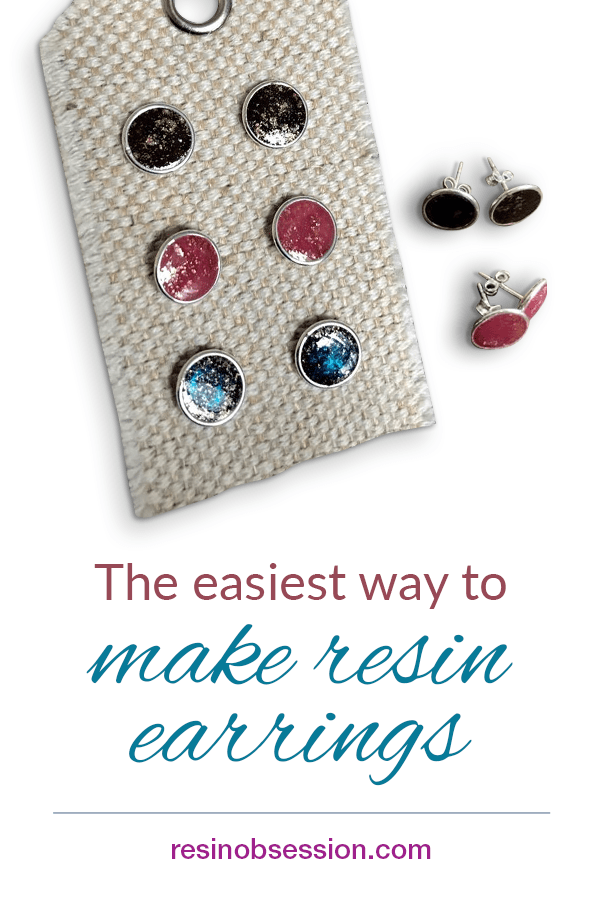 OMG, this resin earrings project is so simple, and the result is so stunning. And you know what's even better? You can make these with sterling silver for less than $4 a pair. Jumping on the trend in geometric-shaped jewelry, I used small circle-shaped rings and added a little flare with pigment for epoxy and metallic powders.
Supply list:
Closed jump rings
Earring post pads
Earring clutch backs
Tape
Resin Obsession crystal doming jewelry resin
Assorted resin colors
Mixing cups
Jewelry adhesive
Step 1: Gather jewelry findings.
Gather silver posts and closed silver jump rings (also known as soldered jump rings). I wanted small studs, so I used 8 mm (.30 inches) posts and 10 mm (.40 inches) rings. To be sure you cannot see the base of the posts from the front, use posts with pads smaller than the rings.
Step 2: Add rings to the tape.
Using quality tape (I like to use translucent sealing tape), place the rings on the tape, pushing down firmly to ensure the seal is tight. This will ensure the resin does not leak out when you make these earrings.
⭐️ Pro tip: I folded the edges of the tape pieces so that I have some grip to move the tape around a bit or hold it down when adding the resin.

Step 3: Add resin powder
Sprinkle colored powder over the rings, then gently wipe the metal edges to remove excess powder.
Using metallic powder to gives it extra sparkle.
Step 4: Mix resin.
Time to mix clear epoxy!  I'm using the Resin Obsession crystal doming resin because it mixes thick. The liquid thickness is what will give a raised finish to the resin earrings.
💡 Pro tip: It's also great for epoxy tumbler projects.
For colorants, I added a tiny bit of each color with a toothpick.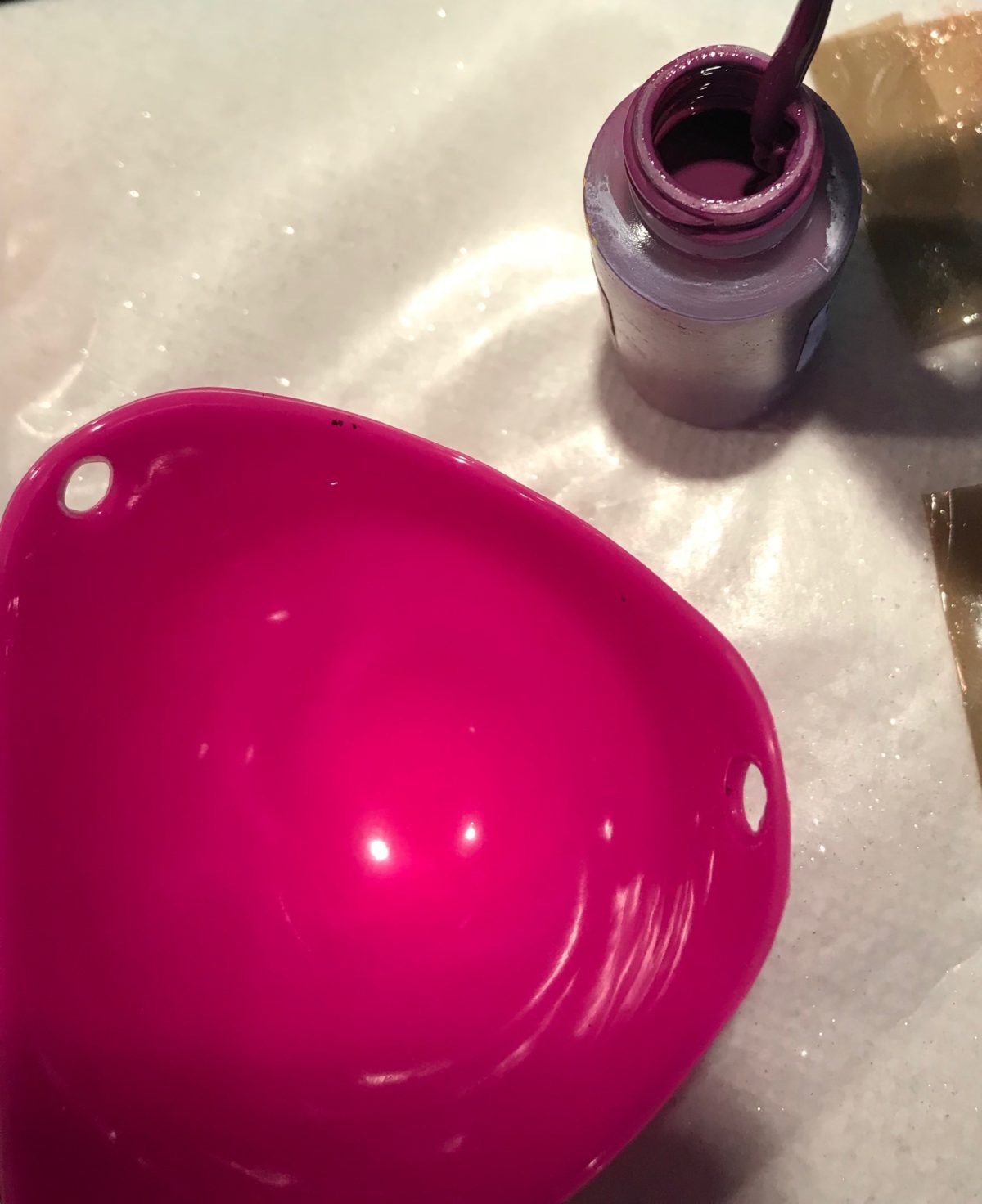 I used transparent and opaque epoxy resin colors.
Step 5: Add resin to the rings.
Use a toothpick to add colored resin to each ring. These are small and require a lot of patience. You also need to resist the urge to pour in too much resin at a time. I wish I had some of these pipettes on hand. They work great for this kind of work.
I used a plastic straw to blow over the surface of the resin. This pops any resin bubbles that might be hanging out on the earrings.
Be careful here. You can spill the resin if you blow too forcefully.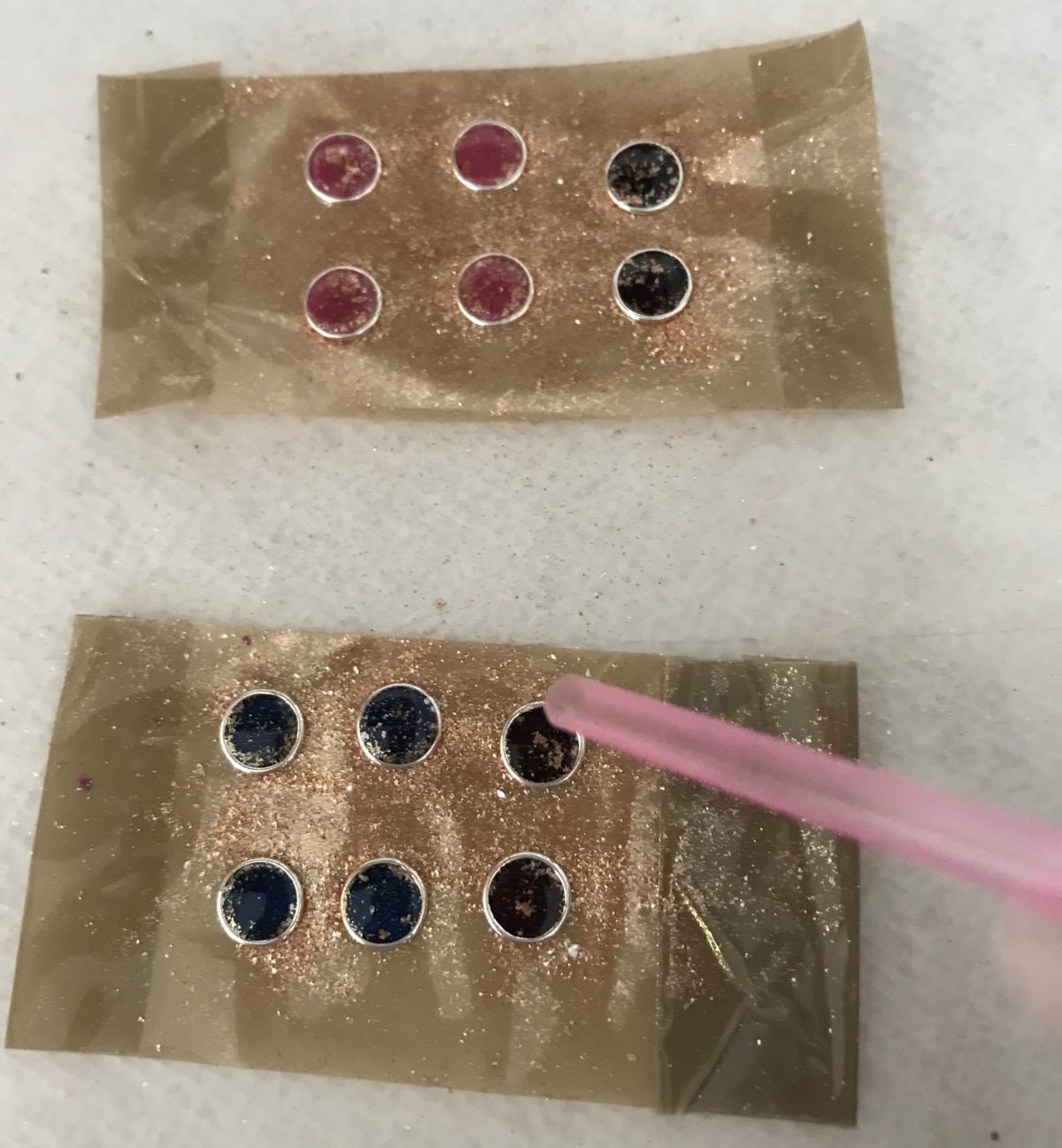 Step 6: Finish.
I let it cure for 24 hours, then peeled off each resin-filled ring.
This is a picture of the back of the resin earrings.  Pretty interesting as well.
Glue on the posts using E-6000 jewelry glue and a toothpick.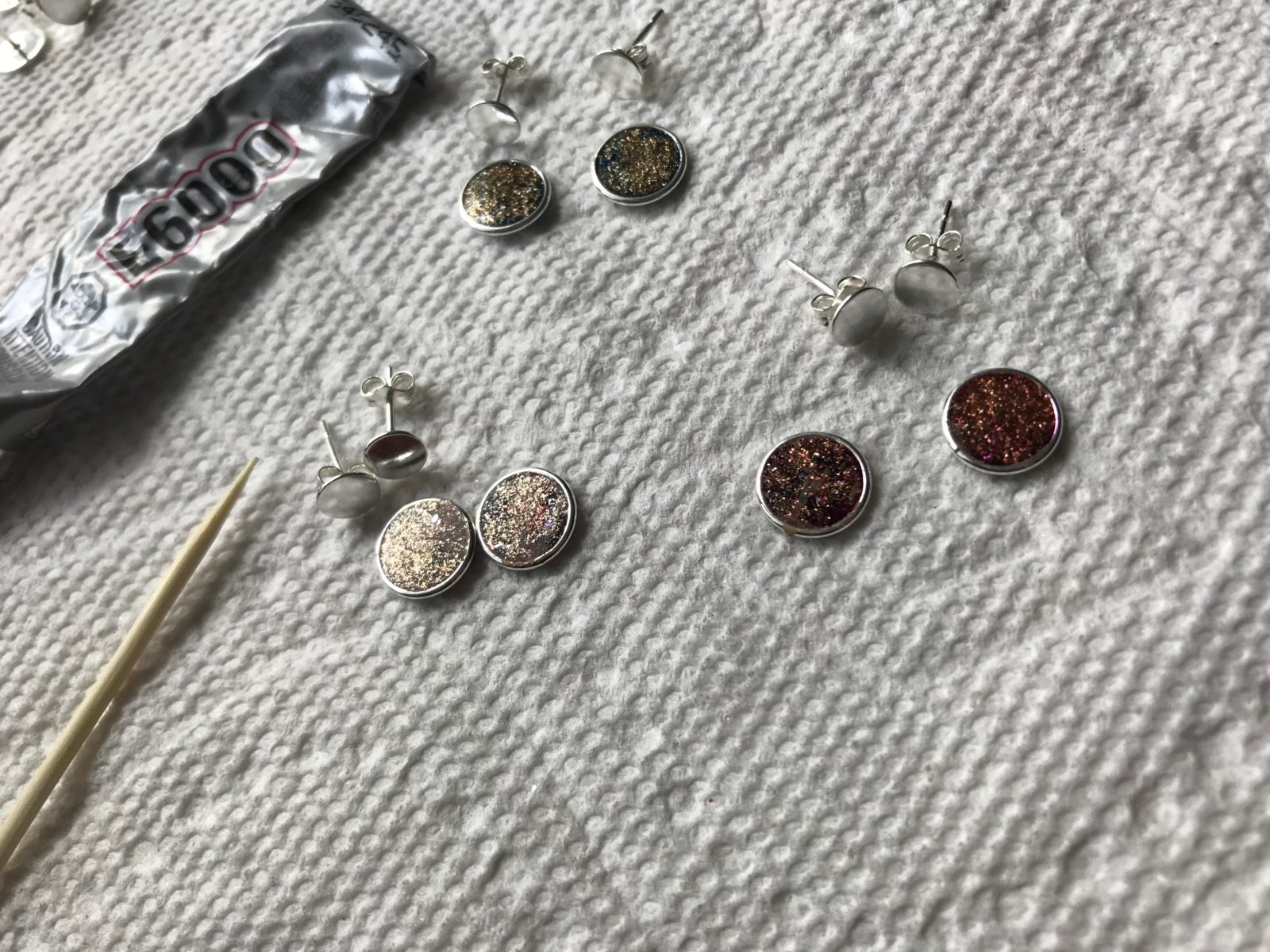 Here they are done and ready to wear.
Want to try making resin earrings but feel like you need more help?
Then grab your copy of the resin beginner's favorite book, Resin Fundamentals. I wrote it with the beginner in mind to take you from confused to confident when creating with resin — in only an afternoon. Buy the PDF ebook now and receive a download link in minutes.

Originally written by Penny Reid
Unpublished Blog Posts of Resin Obsession, LLC © 2023 Resin Obsession, LLC