Hand up if you hate bubbles in resin.
Me too.
Nothing ruins your resin crafts faster than finding a bubble in your cured epoxy.
How about you show those bubbles who's boss?
Here are ten tips for banishing bubbles in resin.
1. Choose the right resin for your project.
This tip is #1 for a reason.
There's a big difference in resin formulas. Certain types of epoxy hold onto bubbles whereas others don't.  90% of your resin bubble problems can be eliminated by buying the right resin for what you're making.
Because there is NO ONE SIZE FITS ALL RESIN. Despite what anyone tells you. (and yes, I'll die on that hill.)
Now there's so much to cover here, so I've written an entire article about it.
And it shares how to tell a doming epoxy from a deep pour epoxy.
⭐️ BONUS: How to choose the best epoxy resin for your project
2. Cast resin in a warm room.
Resin needs a room temperature of 70 to 70F to cure completely. If it's difficult to heat your whole house or apartment, try heating a smaller space such as a bathroom or closet. A space heater generates enough warmth so that the area stays warm during the entire curing time. You can also try making a resin 'hot box' for your projects. This works great for avoiding bubbles in small projects like a resin jewelry box or dandelion paperweight.
⭐️ BONUS: Learn how to make a resin hot box in this article on cold weather resin tips.
3. Warm your resin before casting.
Warm water in your microwave. You want it hot but not boiling. Then, place your resin kit bottles in a plastic bag. Place the bag in the hot water bath for five to ten minutes.
💡 Pro tip: Keeping your bottles inside the plastic bag not only keeps the labels intact but keeps water out. Extra water keeps your resin from curing.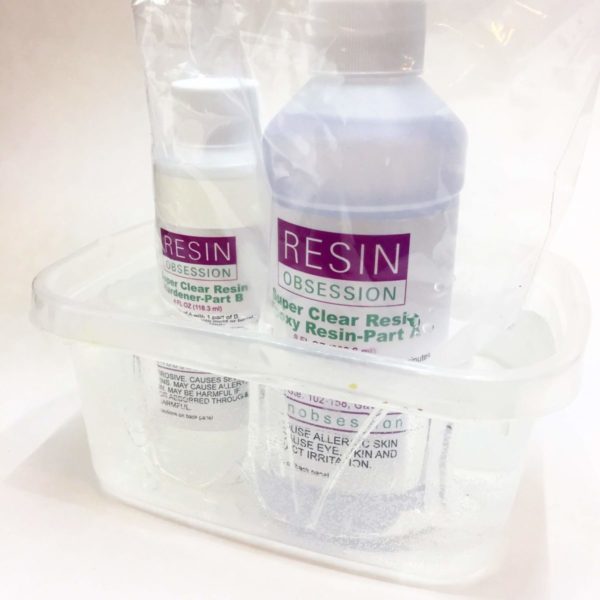 Be careful that you don't roast your resin. (Yes, there is too much of a good thing.) If your resin is too warm when you mix it, you might avoid bubbles, but you'll shorten your pot time.
⭐️ BONUS: What happens when your resin overheats.
4. Be careful when mixing.
Mix your resin deliberately and carefully.
You're not scrambling an egg. Or whipping cream. Or churning butter.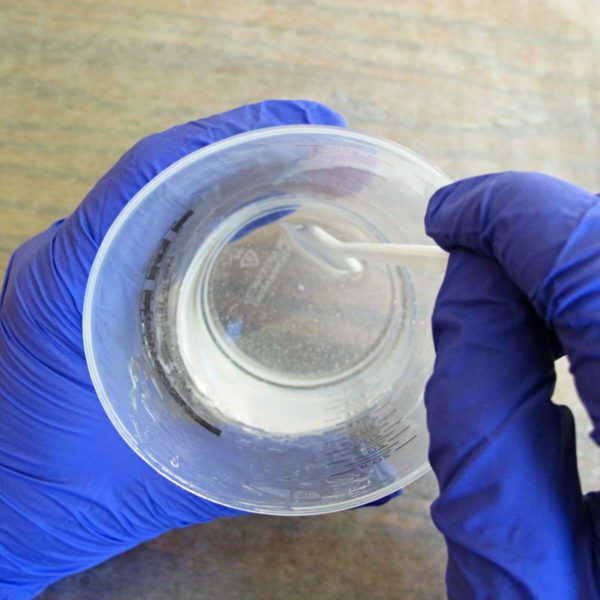 💡 Pro tip: You're not going to mix resin and not have bubbles. But, the point here is not to create any extra work for yourself. You'll spill epoxy resin at some point to do that. 😂
5. Warm up the space you're pouring the resin on or into.
Temperature differences produce surface tension. That tension traps bubbles when you pour your resin. Warming the space with a heat gun is easy. If you are working with oven-safe molds, you can also gently warm them (generally to 150F) before use.
⭐️ BONUS: How to use a heat gun with resin.
6. Decrease the surface tension by dusting a powder on the surface.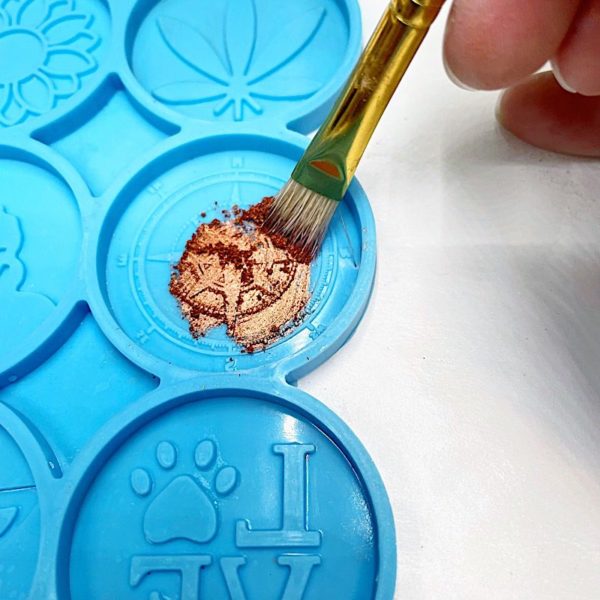 Dust resin powders onto the surface of your mold before adding resin. Tap out any extra before pouring.
⭐️ BONUS: You can mix resin color powder with your epoxy to color it.
7. Roll a small amount of resin in your mold or bezel before filling completely.
This also helps to break the surface tension. If you do get any resin bubbles, they'll be easier to pop because there is less vertical space for them to move. You'll have them trapped.
8. For intricate molds, try to 'demold' the resin several times during pouring.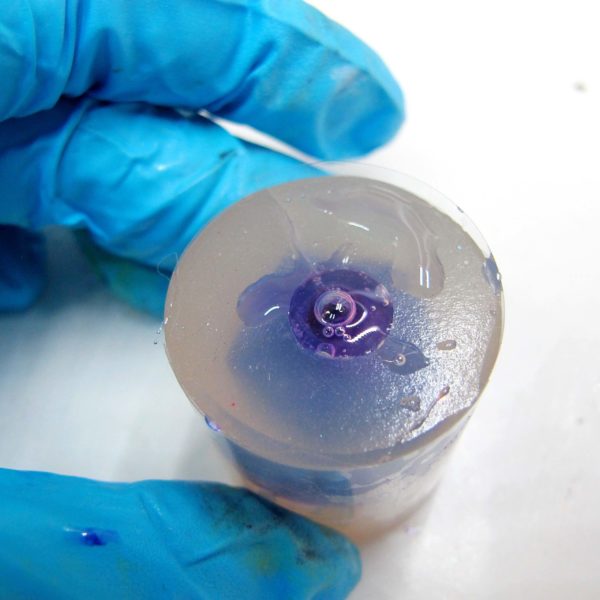 This lets bubbles trapped in grooves escape.
9. Dip inclusions in resin before putting them into your mold or bezel.
This is another way to break the surface tension. Once you've dipped them into the liquid, put them into your resin project.
10. Once you've used your resin, go over it with heat to pop bubbles.
You can use a heat gun, or a source of fire (like a creme brulee torch or barbecue lighter). Know, too, that excess heat may damage your resin molds.
⚠️ IMPORTANT: Use caution when using a flame. It's another reason I like to use a heat gun.
Frustrated with making resin mistakes?
Want to learn other resin basics to help you make something that will have people saying, "Whoa, you" made that?!" Then you'll want to get a copy of my PDF ebook, Resin Fundamentals.  It contains everything you need to know to go from confused to confident with resin. Buy it now and get a download link in minutes.
Unpublished Blog Posts of Resin Obsession, LLC © 2023 Resin Obsession, LLC