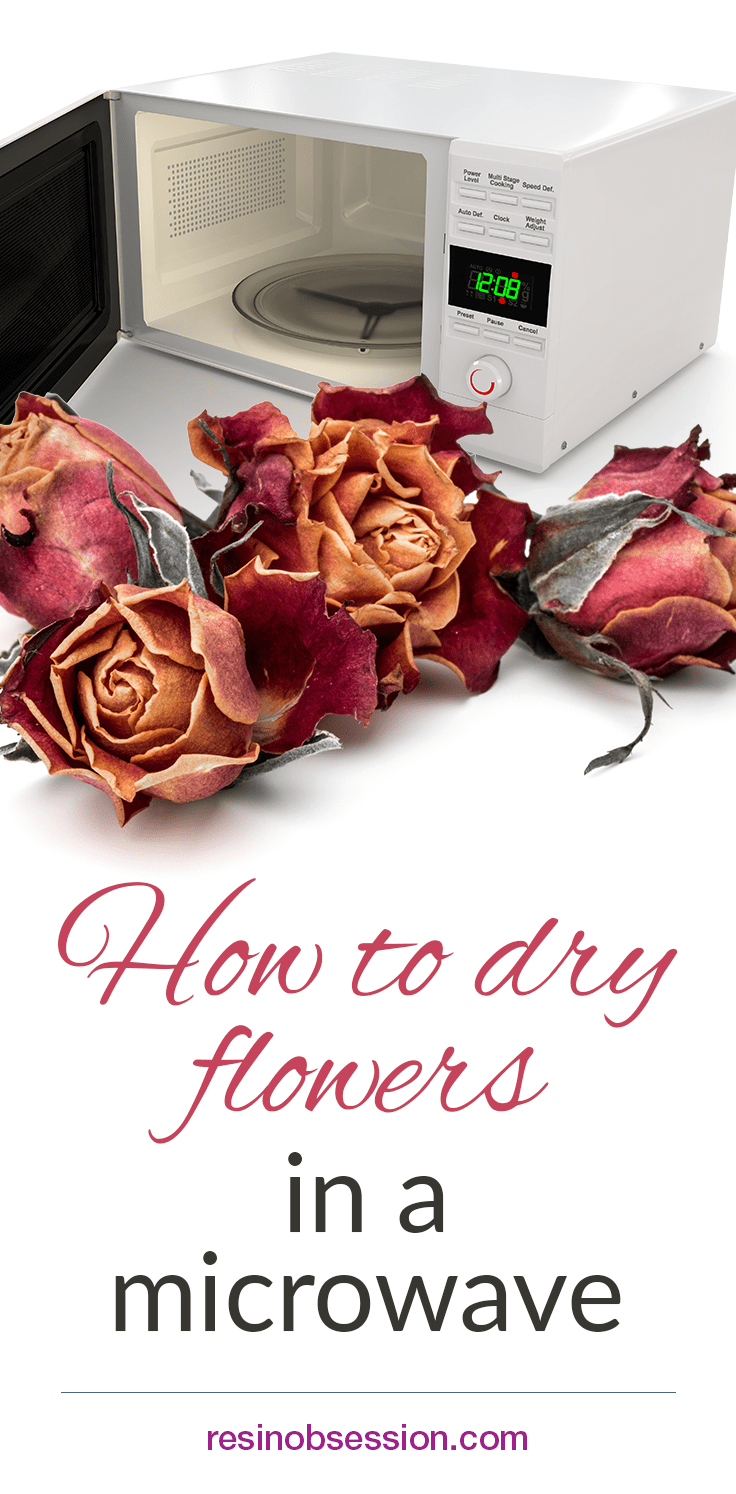 This article is the fourth in a series on drying flowers.  You can read the other articles here:
Learn How to dry flowers using silica gel beads
Read How to dry flower petals with contact paper
Try How to dry flowers with parchment paper
The last technique I tried was to dry flowers in the microwave.  I'm not going to lie, this technique intimidated me the most.  I had visions of scorched flowers with bleached-out colors, but I was pleasantly surprised it turned out much better than that.
Step 1
I took a few of the fresh dianthus and hydrangea flowers (you can see the original bouquet in the post on how to dry flowers with silica gel beads) and placed them onto a rectangle of white office paper.  I then folded the paper over onto the top of the flowers.
Step 2
Next, I put the paper, with the flowers inside, into a folded paper towel.
Step 3
I placed the flower sandwich into my microwave.  I needed a heavy, flat-surface item to press onto the flowers during warming.  The only thing in my kitchen that fit the bill was a drinking glass.  I placed the glass on top and microwaved the contents on high in 30-second increments.  For my microwave, I found 1 minute to 1 minute, 15 seconds was best for drying the flowers.  (If you do this, be careful.  The glass will get hot.)
Pro tip:  Microwave the flower in short bursts 10 to 30 seconds depending on your microwave.  Doing it for longer than that can scorch your flowers.
Pros:
Instant gratification!  In under five minutes, I had several dried flowers I could use immediately.
Cons:
There was a bit of a learning curve, although it was minimal.  You will need to try a few times to figure out what works best with your microwave wattage.
My glass base wasn't very big, so I couldn't press large flowers.  I think if I were going to do a lot of these, I would invest in a microwave flower press.
I'm looking forward to trying these (and the other dried flowers) out in resin next!
Have you tried drying flowers in the microwave?  What advice would you share?
Want to try more resin projects with dried flowers?  Buy your copy of Resin Jewelry Making.  It teaches you the resin jewelry making basics and includes a resin pendant flower project!
Unpublished Blog Posts of Resin Obsession, LLC © 2020 Resin Obsession, LLC