TL;DR Your epoxy resin mixing temperature is essential for ensuring your resin cures. Your resin AND working area need to be at the right temperature. Otherwise, your resin may not cure or may cure sticky and full of bubbles.
Yes, epoxy resin mixing temperature matters.
Two-part resin kits have a bottle of resin and a bottle of catalyst (also called hardener). They don't do much by themselves, but a chemical reaction occurs when you mix them together. This reaction produces heat, which turns the liquid into a solid. If your mix or work area is too cold, the mixture will lose heat too quickly. There might not be enough heat for the resin to cure. Or it may cure soft. Or with cloudy streaks.
⭐️ BONUS: Learn more about what is resin made of and what you can do with it.
So how do you make sure you are mixing your epoxy resin and hardener at the ideal temperature?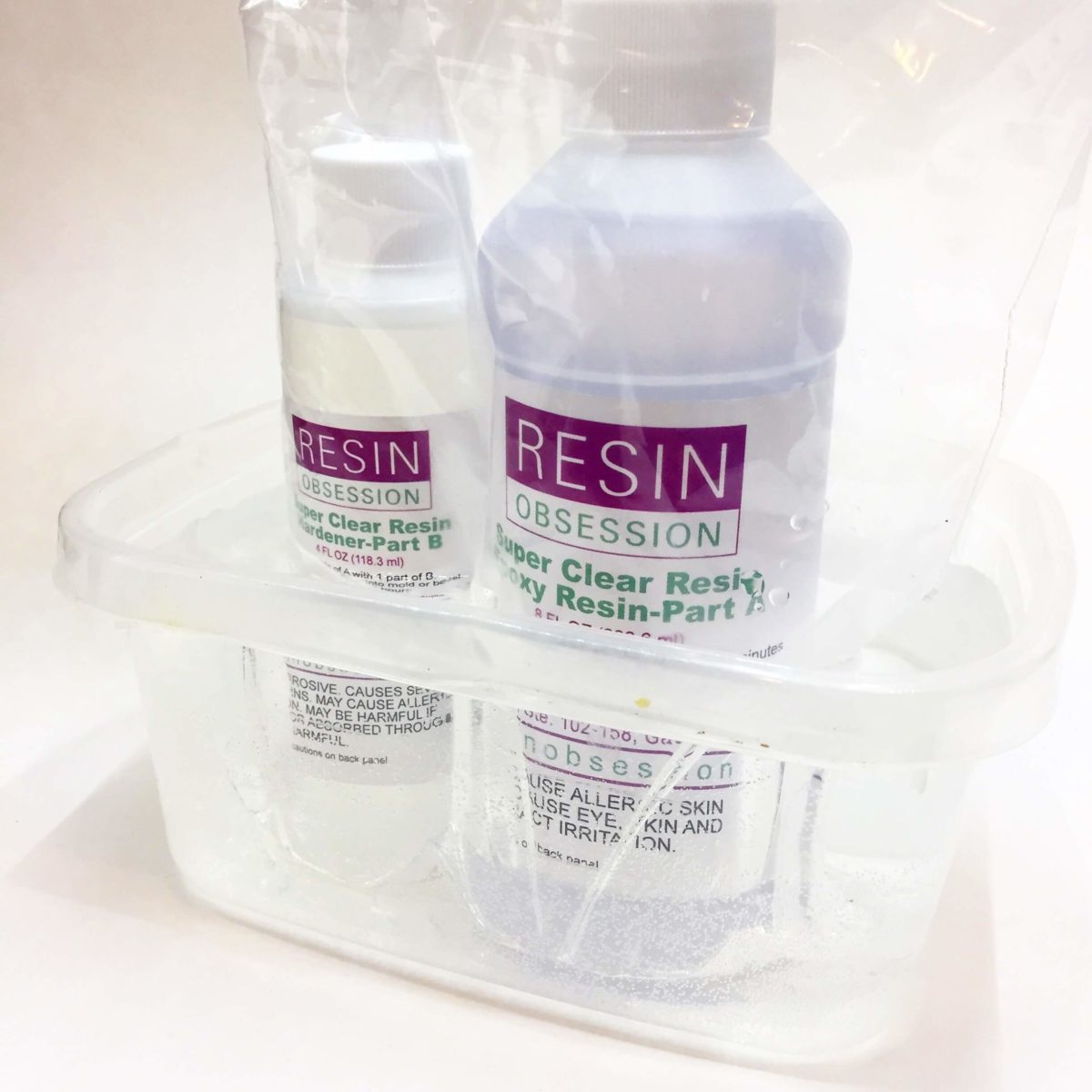 Warm your resin and hardener bottles.
Placing your resin and hardener bottles in a hot water bath for 5 to 10 minutes will warm the contents. Place the bottles inside a plastic bag before placing them in the water bath. You don't want to destroy the labels and lose your directions and safety precautions.
💡 Pro tip: Before pouring, make sure your bottles are dry, as you don't want to contaminate your resin with water. Resin hates water and may not cure.
If heat is great, why not warm the resin up in boiling water and get it REALLY hot before using it?
Yeah. Just like eating the entire family-size bag of sour cream and onion potato chips, there is too much of a good thing. If your resin is hot when you start, your pot time (amount of time to work with the resin before it starts to cure) will be significantly shortened. Your resin may begin to cure before you have it cast.
I know because it's happened to me.
⭐️ BONUS: What happens when your epoxy overheats.
Make sure your room is at the right temperature.
Room temperature also impacts how well your epoxy cures. Your room should be in the low 70s F range. Below that, your resin may not cure. Above that, your resin may dry too quickly.
So what do you do if your resin crafting room is a large area that is hard to heat or cool?
Here are a few ideas:
*Close off a smaller area, like a closet or bathroom, and heat/cool that area with a space heater or air conditioner.
*Create a 'hot box' for your resin projects.
You also need to make sure your resin work area stays at this temperature the entire time the resin is curing. Otherwise, it may cure soft or take longer than expected to cure.
⭐️ BONUS: Get more cold-weather resin casting tips.
Struggling to get the results you want when creating with resin?
It's not your fault. There is so much information out there. Knowing the steps you need to take to make something unique with resin can be overwhelming. It's why I wrote Resin Fundamentals.  I've condensed my 16 years of resin experience into a beginner ebook. It gives the vital details you need to know to get you to resin expert status in only a couple of hours. Buy the PDF book now and get a download link in minutes.
Unpublished Blog Posts of Resin Obsession, LLC © 2023 Resin Obsession, LLC