So you've decided to give resin a try. Awesome! You are in for a fun way to make your own resin arts, crafts, and jewelry. If you are like many of the people I've helped, you are wondering how to get started with resin. It can be overwhelming knowing what you need, so let me break it down for you:
What are you going to make with resin?
Knowing what you are going to make is essential to choosing the right resin for your project. Resin to coat artwork is not the same resin you want to use in molds. Knowing the difference between doming resin and casting resins is essential. For projects where you want a 'coating' of resin, you want to use a doming resin formula. If you are using a mold, you want to use a casting resin formula.
Prepare your resin work area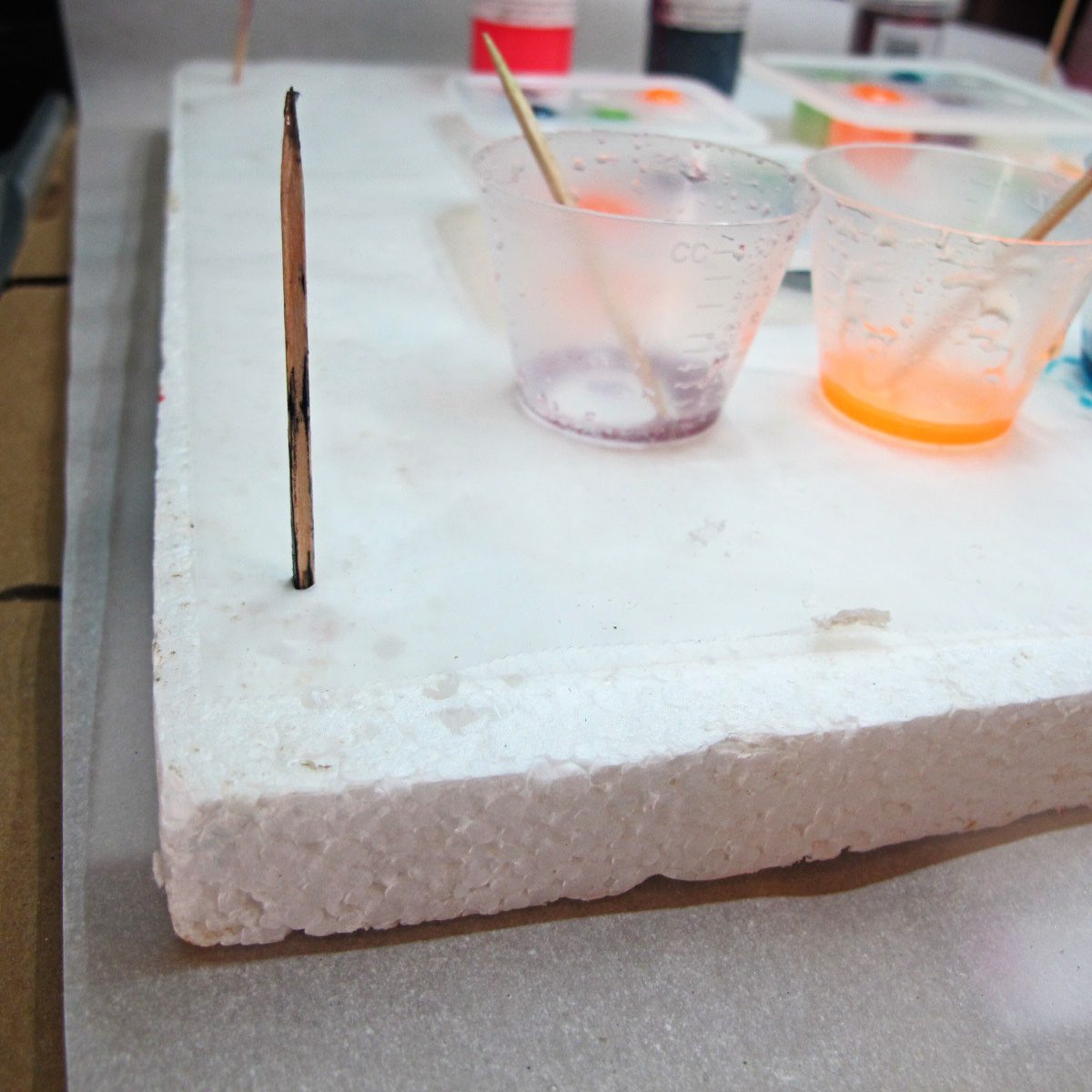 Working with resin can be messy. You need to protect your area with the right materials to make sure the resin doesn't ruin a surface. If you aren't sure what those are, this list of surfaces resin won't stick to will help.
Understand resin safety
Resin kits are chemicals and should be treated with care and respect. You will need to wear personal protective gear and work in a well-ventilated work area to keep yourself healthy. There are other resin safety precautions you should also take to keep yourself healthy and able to work with resin for a long time.
Purchase your resin supplies
In addition to the resin, you will need measuring cups, mixing utensils, and safety gloves to measure and mix the resin. You may also decide you want resin colors and resin molds to do your project. Here's an extensive list of what you need to get started resin casting.
Plan out what you are going to make
Take a little time here to plan what resin projects you are going to make. You must have a plan of action before mixing the resin because once you mix the resin, you only have a limited time to use it. You don't want to waste precious time figuring out the details of your resin project.
Mix and pour the resin
Now's your chance to put your skills to use! Carefully measure and thoroughly mix your resin, then use your resin right away. You want to get it used before it starts to gel. If you need more help in this area, here are five easy steps to measuring and mixing epoxy resin.
Let the resin cure
Cover it with a large container to keep dust and hair out of the resin while it cures. Leave it alone to cure, which usually takes hours to days, depending on the resin you are using.
Finish your work
Once the resin is cured, put on the final touches. You may need to add jewelry findings to make a jewelry project wearable or sand off rough edges. With resin art projects, you may need to remove drips from the back of your artwork surface.
Enjoy your creativity and craftiness
Want more information on how to get started with resin?  We can help.  The downloadable PDF book Resin Fundamentals can get you to resin pro status in only a couple of hours, even if you have never worked with resin before!  Get your copy here:

Unpublished Blog Posts of Resin Obsession, LLC © 2020 Resin Obsession, LLC